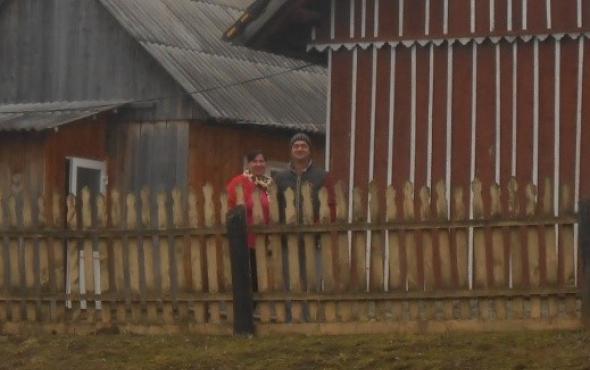 Reunited with their family
Andrej and Mira arrived in Belgium without their children. After four years of instability, they made it back to them in Ukraine.
In Belgium without their children
Andrej arrived in 2011 in Belgium with his wife Mira in order to find work. Their five children had stayed in Ukraine, the eldest being old enough to take care of his brothers and sisters. After a stay of 4 years in Belgium, they decided to go back to their children in Ukraine. In Belgium, work opportunities without papers are really limited.
Andrej and Mira have never applied for asylum in Belgium. That is why they had theoretically no access to reintegration support. Nevertheless, Fedasil had decided to exceptionally grant them support, given the vulnerable situation of the family in the country of origin.
Renovate and furnish the family's house
Andrej and Mira returned to Ukraine at the end of 2015 and were supported by Caritas Ukraine after their return. A few weeks later, Caritas Ukraine, Caritas International and Fedasil visited them. The family's living conditions did not seem to be easy: their house was in bad condition and was too small to allow seven people to live in there on a daily basis.
The reintegration support was used to renovate the roof and to insulate the outer walls, particularly necessary given the strong winds in Ukraine. Andrej was busy working on this at the time of the visit. Part of the budget was also used to buy some furniture: a bed, a sofa and a cupboard. The family is sleeping in a small room of approximately 10m².
A situation that remains difficult
Despite the difficult conditions, the family remained positive and Andrej and Mira were happy to have reunited with their children. The two elder sisters had planned to follow manicure-pedicure classes in order to find a job in town. It is a very famous training in Ukraine, where many beauty salons are created. After three months, it is already possible to find work.
Andrej earns a living as a farmer. He has some sheep and pigs that he fattens up and sells. But this is not enough to live so he is constantly looking for other means to make a living. Finding a permanent job is not possible at the moment given the crisis faced by the country.
Source: Caritas International